Goal planning is crucial in the world of investments. Using goal-based planning, you can tailor your financial
strategies to meet specific milestones like retirement, child education, or buying your own house. Planning is vital
to achieving any goal, regardless of its duration. Thus, the importance of goal setting cannot be overstated!
Goal-based investment, a fundamental component of financial goal planning, revolves around aligning investment strategies with specific financial goals. By integrating goal planning and setting, you can create a structured framework for your financial management goals. This approach involves defining clear objectives such as saving for a house, funding education, or building a retirement nest egg. Each goal's timeline, risk tolerance, and required returns are considered to tailor an investment portfolio accordingly. Goal-setting not only offers a more focused direction but also enhances discipline, as decisions are rooted in achieving predetermined milestones, ultimately leading to a more successful and rewarding financial journey
Goals are the driving force behind personal and professional achievements. They provide direction and purpose to our actions. Goals can be categorized into various types based on their nature and scope. Here are some common types of goals.
Short-Term
Goals that can be achieved in a short period of time, usually within a year or less, are considered short-term financial goals. Many of these goals involve immediate needs and desires, for example, creating an emergency fund, paying down small debts, saving for a vacation, or purchasing essential items.
Long-Term Goals
A long-term financial goal is an objective that extends beyond a year and involves planning for major life events. Among these are saving for retirement, paying for a child's education, buying a home, and becoming financially independent. In order to achieve these goals, consistent and strategic efforts must be made over an extended period of time.
Financial Goals
Financial goals are specific objectives individuals or organizations set to achieve desired financial outcomes. These goals can range from short-term needs like saving for emergencies, to long-term aspirations such as retirement planning or investment growth. They provide a clear direction for financial decisions and help prioritize resource allocation.
Steps Used in Goal-Based Planning
Goal-based investment planning involves several steps to ensure that investment strategies align with specific financial objectives. Here are the key steps involved in goal-based investment planning:
Importance of Goal-Based Financial Planning
A well-laid course of action results in productive consequences without any wasting time, effort, and money.
In the realm of personal finance, goal-based financial planning holds paramount significance, particularly in a dynamic landscape like India. This approach revolves around crafting a comprehensive strategy that centers on an individual's financial management goals, ensuring a structured path to attain them.
India's diverse economic landscape and varying life stages necessitate a tailored approach to financial planning. A goal-based financial planner delves deep into an individual's aspirations, whether it's buying a home, funding education, building a retirement corpus, or embarking on an entrepreneurial venture. By identifying these financial goals, a customized roadmap can be formulated to efficiently allocate resources and investments.
One of the key advantages of goal-based financial planning is its clarity. Instead of pursuing vague financial benchmarks, individuals have concrete objectives to work towards, thereby instilling a sense of purpose and direction. Moreover, it encourages disciplined savings and investments, as each goal comes with a specific time horizon and risk tolerance. This, in turn, leads to better financial decision-making and risk management.
Given the diverse risk appetite and income levels across India, goal-based financial planning offers flexibility. It allows for the creation of a portfolio that caters to different goals, ensuring a balance between short-term and long-term financial priorities.
Lastly, goal-based financial planning is a tailored and strategic approach that takes into account an individual's financial management goals, providing a clear roadmap for success. In India's ever-changing economic landscape, this method ensures that personal financial objectives are not only met but exceeded, fostering financial well-being and peace of mind.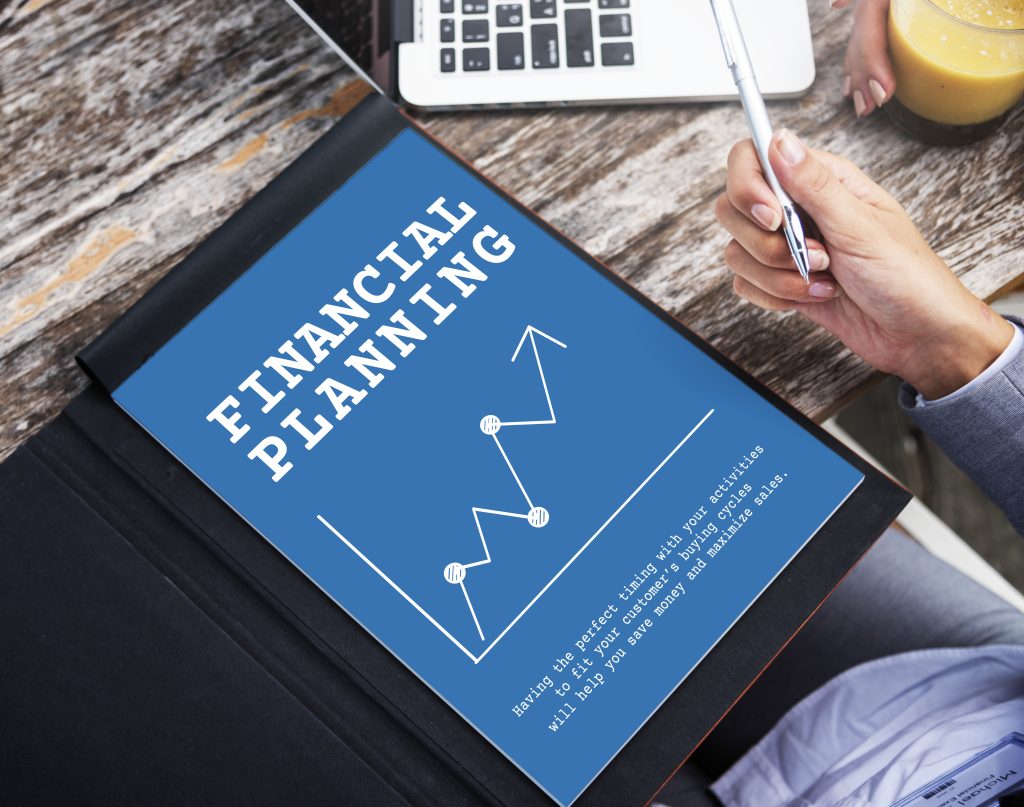 Why Choose Fincart for Goal Planning
what do you get in the customized goal planning?
Customized goal planning offers a range of advantages for personal and professional growth:
Fincart's Goal Planning Process
The goal planning process is quite simple as involves the following simple steps. Check out the goal-setting process!