Discover the power of strategic investment planning with our expert investment advisory services. Our dedicated team is committed to guiding you through personalized investment strategies tailored to your goals. With our comprehensive investment services, you can navigate the financial landscape with confidence and achieve your aspirations.
What is Investment Planning?
A process of aligning financial objectives and goals with the available financial resources to gain fruitful returns. Investment planning is crucial to maintaining an adequate standard of living, ensuring family financial security, and managing income efficiently. Effective financial growth starts with strategic investment planning. Our skilled investment planners are dedicated to mapping out your financial journey. With a focus on your unique goals and risk tolerance, our investment planning services create a tailored roadmap for your success. Whether you're aiming for long-term wealth accumulation, a comfortable retirement, or funding your child's education, our experienced investment planners will guide you through the process. Secure your future with our personalized approach to investment planning.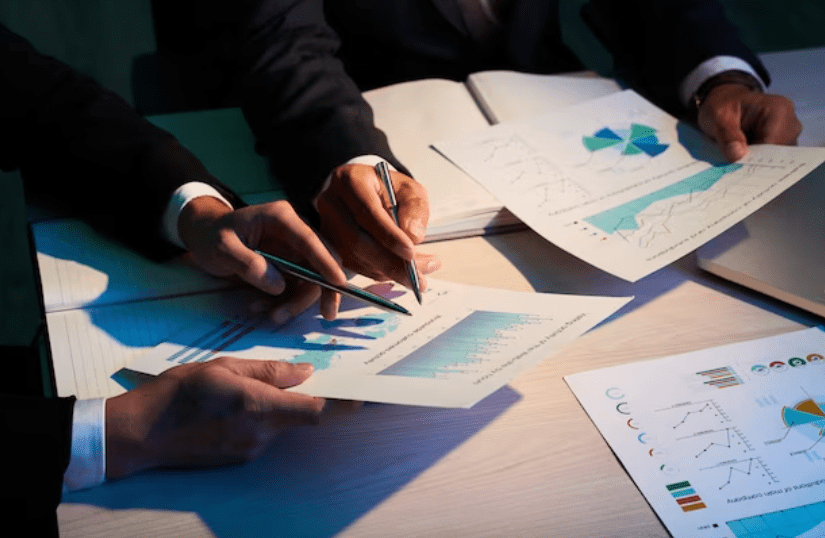 Individuals can achieve their monetary goals through investment planning, which is a fundamental pillar of financial success. The guidance of an experienced investment advisor makes this process even more effective, ensuring that your financial journey is well-directed and aligned with your goals.
Ensure maximum returns with minimal risks:
The goal of investment planning is to strike a balance between risk and reward. An investment advisor can create a diversified portfolio that maximizes potential returns while mitigating potential risks based on your risk tolerance and financial objectives.
Customized to meet your needs:
Every financial journey is unique. The investment planning process takes into account your specific goals, whether they relate to retirement, homeownership, education funding, or wealth accumulation. Investing advisors craft strategies that suit your timeline and goals.
Adapting to Market Changes:
It is a dynamic landscape in the financial sector. Investing advisors monitor market trends and adjust your portfolio accordingly. Despite ever-changing market conditions, your investments remain aligned with your goals thanks to this adaptability.
Disciplined Approach:
Financial discipline is cultivated through investment planning. When you have a well-structured plan, you are more likely to stay committed to your goals, avoiding impulsive decisions that could negatively impact your
financial status.
How to Make an Investment Plan? Step-by-Step Guide
You can achieve your financial goals by creating a comprehensive investment plan. You can achieve financial success with a well-thought-out investment plan, whether you are planning for retirement, building wealth, or funding a major life event.
 Define your financial goals clearly: Decide what your short- and long-term financial goals are. Are you saving for a down payment on a house, funding
your child's education, or planning for retirement? It will be easier for you to make informed investment decisions if you have clear goals.
Determine your level of risk tolerance:
Determine how comfortable you are with risk. It is important to understand that higher potential returns often come with higher risks. The type of investments you choose will depend on your risk tolerance.
Establish an investment timeline: Decide when you need access to your investment funds – what is your investment timeline? Long-term goals may require more conservative investments, while short-term goals may require more risky investments.
Determine your current financial situation: Take a look at your current financial situation, including your income, expenses, debts, and investments. You will be
able to determine how much you can invest based on this assessment.
Select the right investment vehicle: Invest in investments that are aligned with your goals and risk tolerance. It may include stocks, bonds, mutual funds, real estate, or other assets. A key component of risk management is diversification.
Strategically allocate funds:
Invest your funds across different asset classes to diversify your portfolio. As a result, risk is spread and potential returns are maximized.
Contribute regularly and review:
Make consistent contributions to your investments, whether through periodic deposits or automatic contributions. Ensure your investment portfolio is aligned with your goals by reviewing it regularly.
Where Should You Invest Your Money?
Mutual funds
By pooling money from multiple investors, mutual funds invest in a variety of assets, such as stocks, bonds, and real estate. Their management reduces the need for individual stock selection. Consequently, they are suitable for those seeking a balanced portfolio with lower risk and access to a variety of markets.
Senior Citizen Savings Scheme
It provides retirees with a safe investment avenue through its Senior Citizen Savings Scheme. With a fixed tenure, it pays regular interest. Senior citizens seeking a steady income during retirement can take advantage of this scheme, which offers higher interest rates than traditional savings accounts.
National Pension Scheme (NPS)
 The NPS is a government-regulated retirement savings plan. During your working years, you can contribute regularly, building a retirement fund. In addition to providing long-term growth and financial security, NPS offers a mix of equity and debt investment options. 
Public Provident Fund
 PPFs are government-backed savings plans that offer safety and growth. Tax benefits and a long tenure make it a good investment. The fixed interest rate makes it ideal for conservative investors seeking steady returns, a disciplined way to accumulate wealth over time, and tax advantages.
Real estate
 Real estate investing, guided by a certified investment advisor, involves purchasing properties for rental income or capital gains. As a hedge against inflation, it can provide a steady stream of income. Real estate, however, requires significant upfront capital and requires property management. Investing in this area requires careful research and market knowledge.
Gold Bonds
 The price of gold is linked to gold bonds, which are government-backed securities. Compared to physical gold, they offer comparable returns without the hassle of storing it. There is a fixed interest rate on these bonds as well as the possibility of capital appreciation. A gold bond is a convenient way to invest in gold and diversify your portfolio.
REITS
 With REITs, you can invest in real estate without owning any physical properties. Like stocks, they are traded on exchanges. Rental properties generate income for REITs, which distribute dividends to investors. Diversification, regular income, and potential capital appreciation make them an accessible way to invest in real estate.
How Does Risk Appetite Affect Your Investment Choices?
When it comes to making investment decisions, your risk appetite is crucial 
Investment Selection: Higher risk appetites tend to favor investments with larger returns, such as stocks or real estate, while lower risk tolerances might prefer bonds or less risky assets. 
Diversification: A risk-tolerant person may target various sectors and asset classes to maximize potential gains, while a risk-averse person may prioritize diversification to minimize losses. 
Reaction to Volatility: An investor with a high-risk tolerance may stay invested during market fluctuations, seeking long-term gains. In contrast, low-risk tolerance may lead to selling during volatility in order to mitigate losses. 
Investment Horizon: Investment timelines are influenced by risk appetite. Risk-averse individuals may opt for shorter-term, more secure investments, while those comfortable with risk might invest for the long term.
What Do You Get In The Customized Investment Plan?
Our comprehensive investment planning service provides you with a tailored investment plan designed to align
with your financial goals, risk tolerance, and timeline. You'll receive a personalized roadmap that outlines specific
investment recommendations, asset allocation strategies, and steps to achieve your aspirations. Partner with us for
a strategic investment plan built just for you. 
● Risk-based asset allocation.
● A wide range of investment options across different asset classes.
● Integration of good existing investments.
● As a result, we create your customized portfolio based on both the above factors.
● Monitored by a dedicated relationship manager, the portfolio delivers the defined return.
Fincart's Investment Planning Process
Our investment advisors have a wide range of SEBI / IRDA / RBI-approved products such as Mutual Funds, Insurance, PMS, AIFs, etc. We spend time understanding your needs, your risk profile, and your finances. The recommendations are based on client suitability as per the process of investment planning. We have back-tested each category of products. Based on the client's need analysis and investment time horizon, the product will likely not destroy capital.