Retirement is the age that proffers you the time to catch up with things that you might have missed out on early due to personal & professional commitments. Well, surely retirement also means no more worries about achieving monthly targets or working on urgent deadlines, or cruising through traffic during rush hours!
Instead, you get an ample amount of free time to do the things you've always wanted.
Both National Pension Scheme (NPS) & Public Provident Fund (PPF)have been regarded as a good addition to your retirement plan. But when considering the two, let's see which comes out to be better for retirement.
What is National Pension Scheme? 
What is Public Provident Fund? 
Difference between NPS & PPF
NPS vs PPF: Which is better for retirement?
What is national pension scheme?
(NPS) National Pension Scheme is an initiative of social security that is a government-owned investment option. The purpose of NPS is to meet the financial needs of employees of private, public, or unorganized sectors for their retirement. This scheme was first introduced by the central government and later on, it was introduced to all the citizens of India between the ages of 18-60 years.
With NPS, the investors invest a portion of their income at regular intervals. Through this scenario, NPS allows you to accumulate your retirement corpus. Accordingly, you will be able to get a pension during your retirement years. The minimum amount to start investing in NPS starts from Rs.500 up to no limit. However, the thing to consider here, is that withdrawals can only be made once you have reached the age of 60.
The best part of investing in NPS is that it comes with additional tax benefits. For instance,
Under section 80CCE a deduction up to Rs. 1,50,000 can be claimed;
Under section 80CCD(1B) up to Rs. 50,000 can be claimed;
Lastly, under section 80CCD(2) up to 10% of the basic salary can be claimed.
In addition to tax benefits, NPS gives the liberty to you invest up to 75%  of your fund in equity. Since NPS is a market-linked investment, it has the ability to beat inflation with its returns over the long term. Therefore, a best-suited financial product in helping secure the golden years of the investors.
What is Public Provident Fund?
PPF or Public Provident Fund has been quite a popular government-funded scheme introduced in 1968 by the Ministry of Finance in India. Investors focused on PPF a lot for long-term investment horizon. However, it is recommended to stay invested for 15 years to get the best results on your investment.
The PPF current interest rate stands somewhere around 7.1% p.a with the interest being compounded annually. Every 31st of March the interest gets credited to the PPF account holder's account. The major advantage of PPF is its tax benefits that every year you claim up to 1.50 lakh under Section 80C.
Another advantage that PPF account bears are that after 3 years of holding your account you can take a loan against it. And if you are successful in repaying the loan before the 6th year then you become eligible for another loan!
Formerly, the premature closing of the PPF account was not there however it has been added now. But the account holder has to keep the PPF account active for a minimum of 5 years before closing the account.
Difference between NPS & PPF
Since both of these come under the retirement scheme, there are certain similarities & differences between the two products: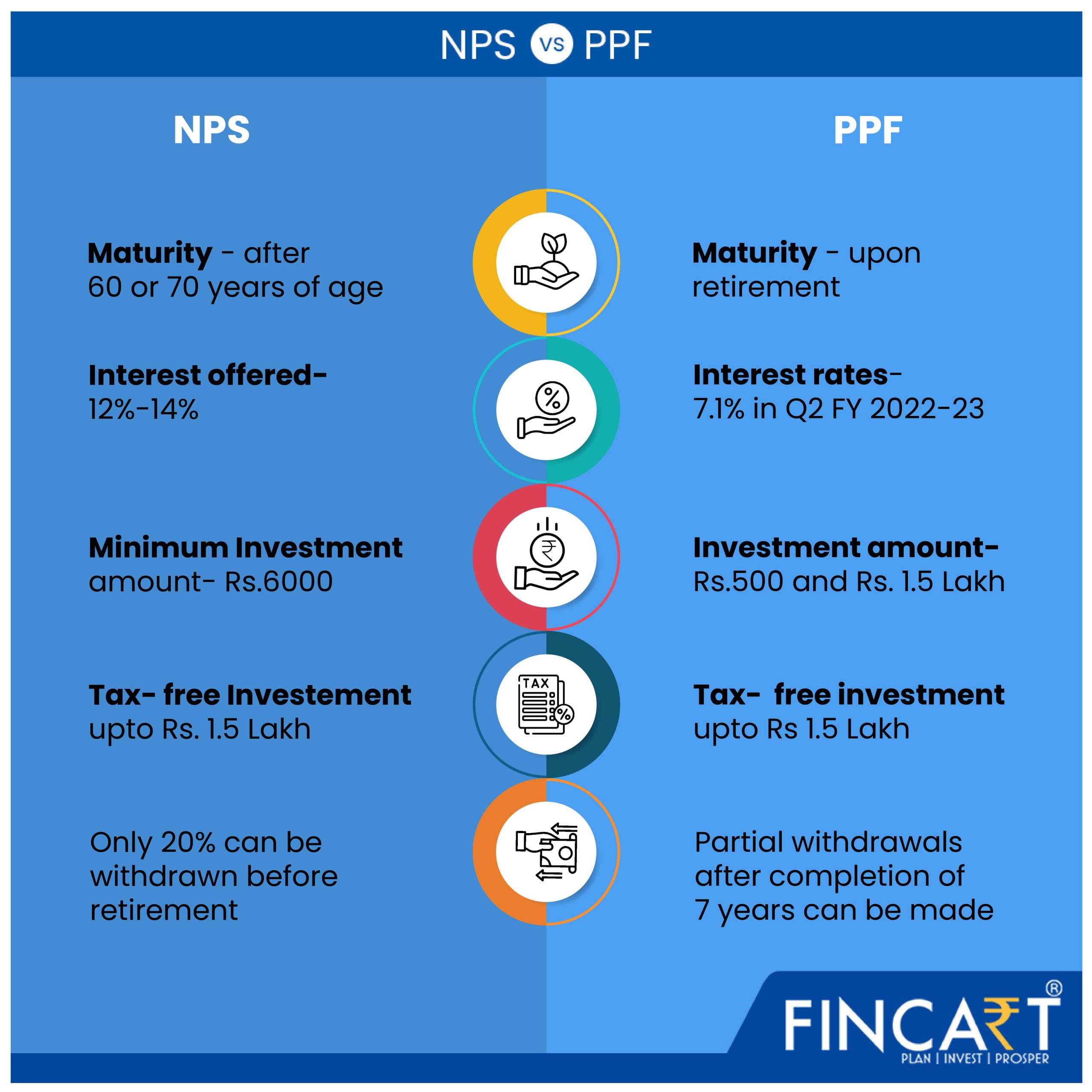 NPS vs PPF: Which is better for retirement?
As both these products, NPS & PPF are good for an additional retirement plan, NPS is believed to be more beneficial. How? Well, let's understand this through an example:
Now consider you and your friend both have savings of Rs. 1.5 lakh for their retirement in say, 2019 and you both wish to continue your investments till the end. You both are 25 years old and both have plans to retire by 60 years of age. However, you ended up investing in PPF whereas your friend invested in NPS. Check out the table mentioned below and see whether you or your friend wins this retirement planning:

The reason behind the difference in accumulated retirement corpus was the power of compounding. Also, for the past few years, the interest rate of PPF was seen decreasing. Whereas for NPS, the estimation is that it will give a 10% interest rate in the coming future.
BOTTOM LINE: 
Both the retirement schemes do have the power to generate returns by the time you reach your retirement age. However, NPS has a bigger foot here as it has the power to beat the inflation rate & create a substantial retirement corpus in the long term.
get expert advice now!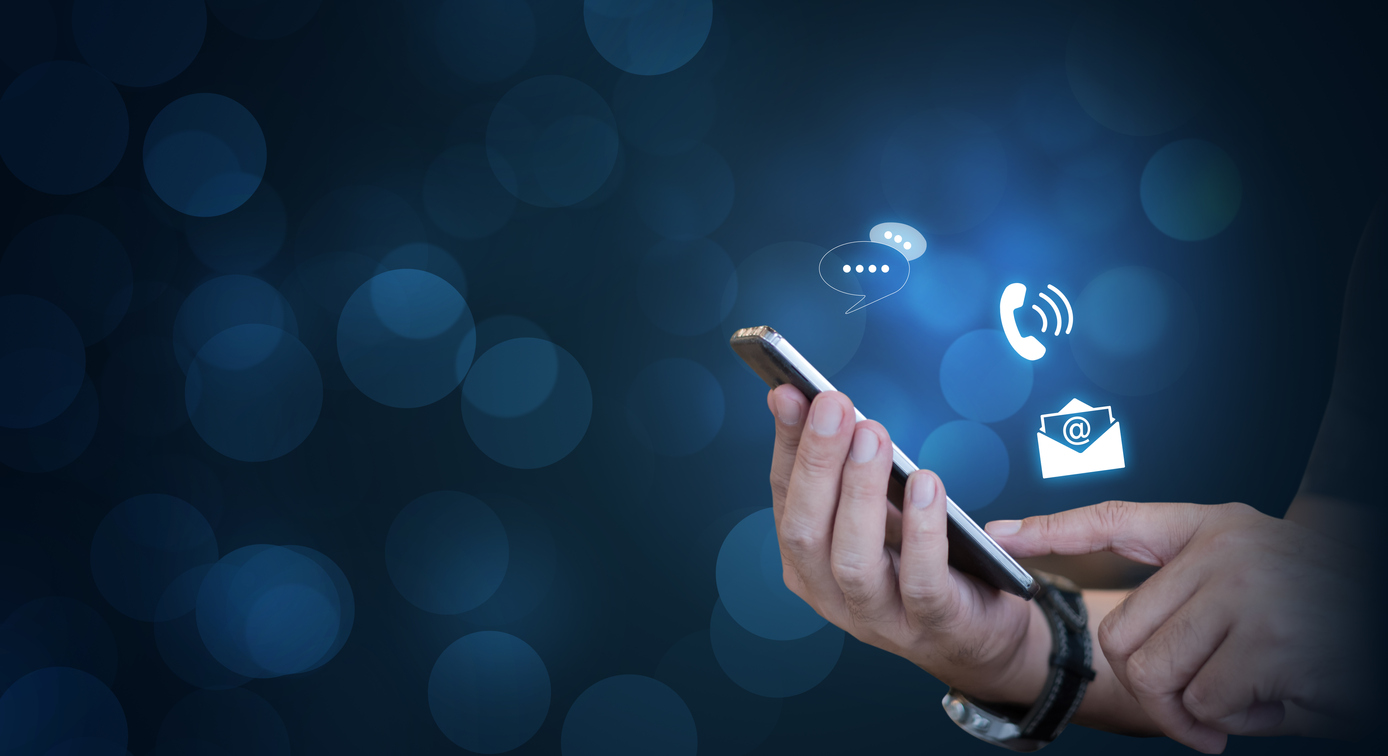 if you have any questions please do not hesitate to contact us anytime.